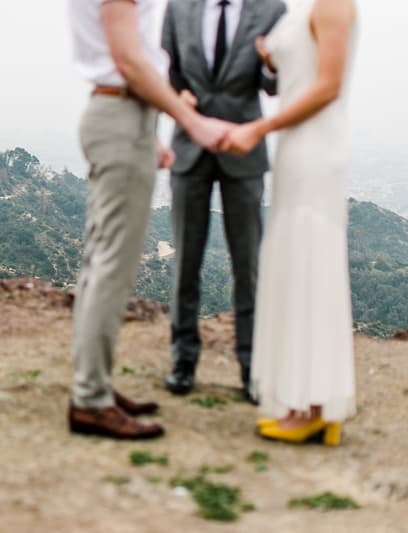 An elopement is for couples looking to get married within the next couple of weeks. You can come alone or with a handful of friends or family.
It is intimate, focused, and romantic.
Some of the most magical moments I've experienced as an officiant, have taken place with nobody else around except myself and two other people committing themselves to each other in marriage.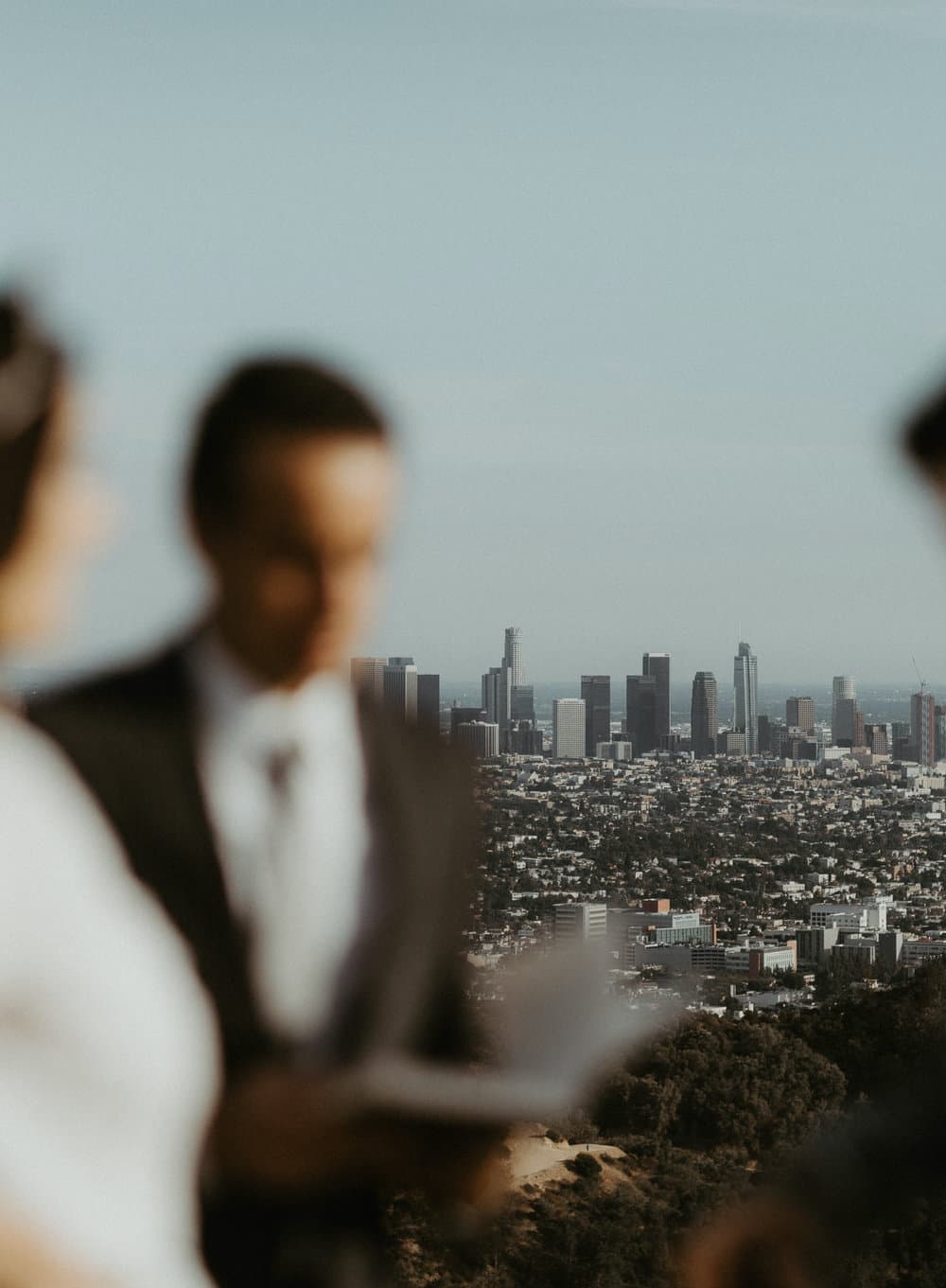 The reasons we find ourselves there alone, without a large wedding party and many guests, are vast.
For some people, their relationship is so precious and sacred that including others would only distract them from the purpose of what they are embarking.
Others are concerned about medical issues, citizenships, and tax rates.
Sometimes couples start planning a large more traditional type of wedding, but decide to just elope because of cost and stress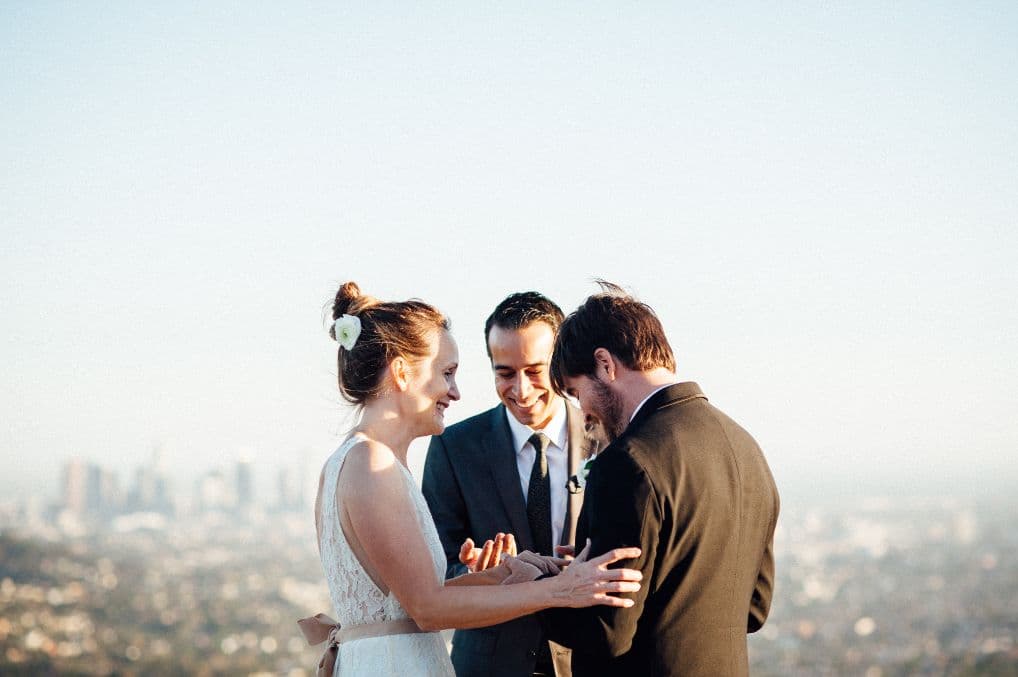 I've also met couples who want to have a bigger ceremony down the line, but don't want to wait that long to actually get married.
I have been to beaches, hills, hospitals, and jails, and in every one of those places, with all these different situations, I've experienced some powerful and moving moments...
Moments that encompass the depth of a couple's love...
and capture the beauty of their relationship.